My business partner Jason and I have 40 years + of combined real estate experience serving Meno Park, Palo Alto, and the surrounding cities/towns of our beautiful mid-peninsula. There is no question that the least expensive and most ROI for your home improvement is a fresh coat of paint! A fresh coat of paint will absolutely transform even the most neglected home into something that a buyer can imagine living in.
As most of our business is listing homes (although we also represent buyers), we have a lot of "wisdom" into paint brands and colors. Remember, we have been doing this a long time! Some paints, in our opinion, absolutely do cover better than others, but that usually includes paying a premium for quality brands, just like everything else of quality.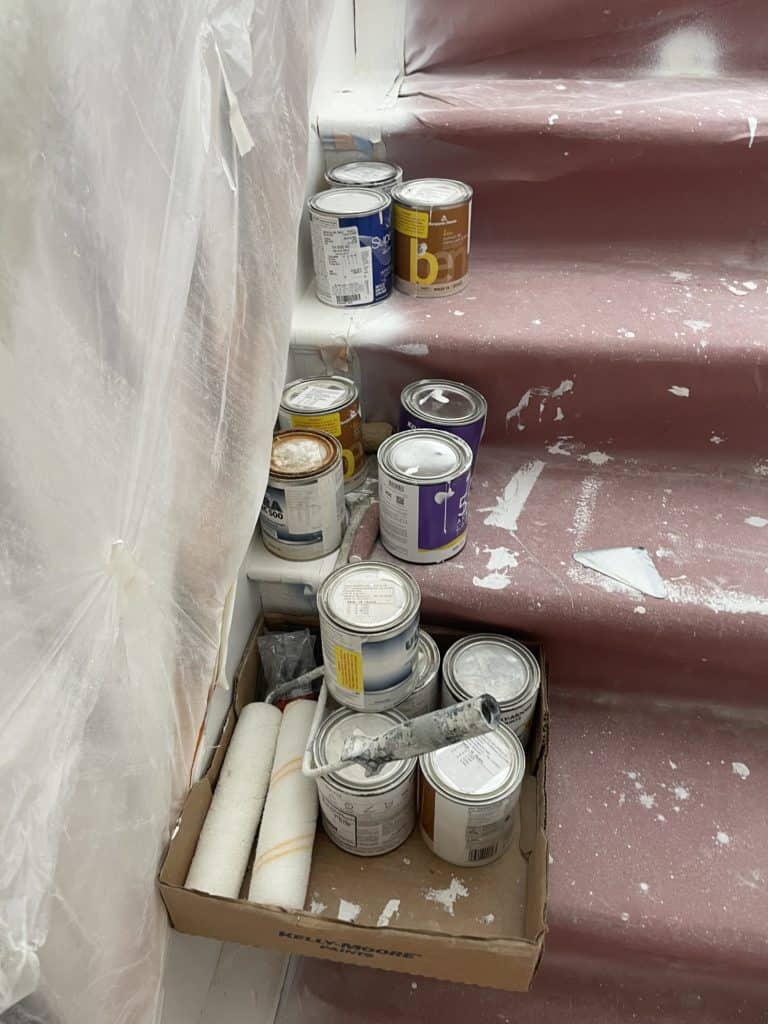 For those of you who have not purchased paint in a while,
Benjamin Moore
's Regal paint, for example, is approximately $55 per gallon while their Aura line is $71 per gallon!
Consider that a gallon of paint may cover all the walls in a bedroom, but it's not likely — You can understand how painting the interior or exterior of a house is an investment even without the associated labor costs.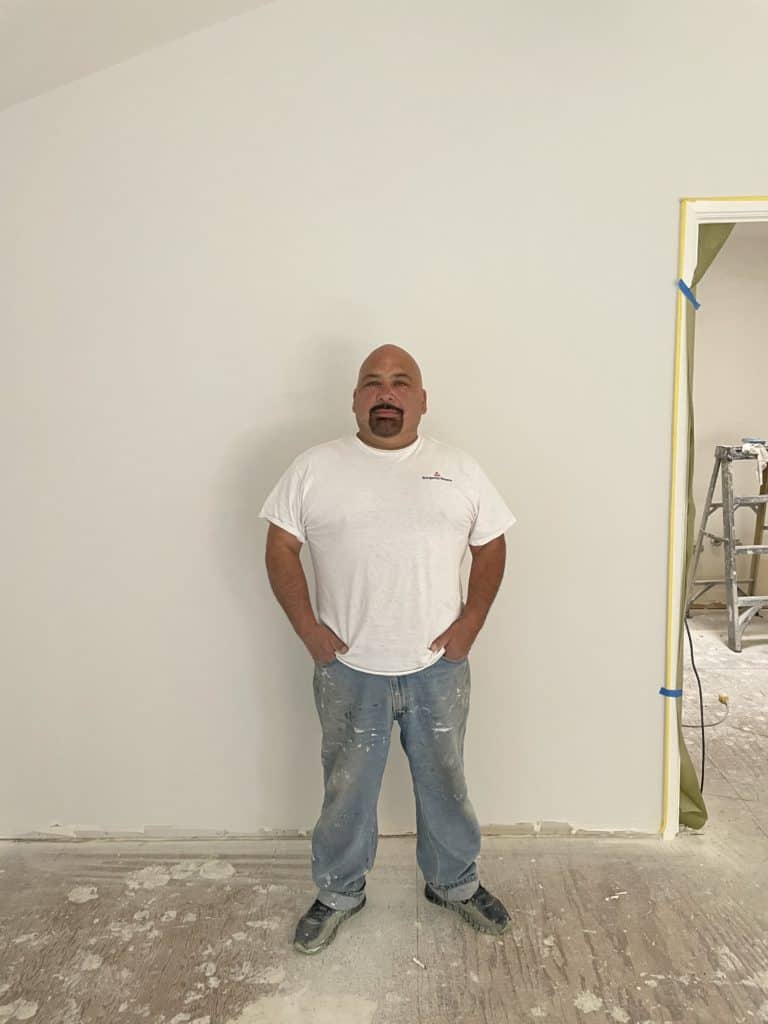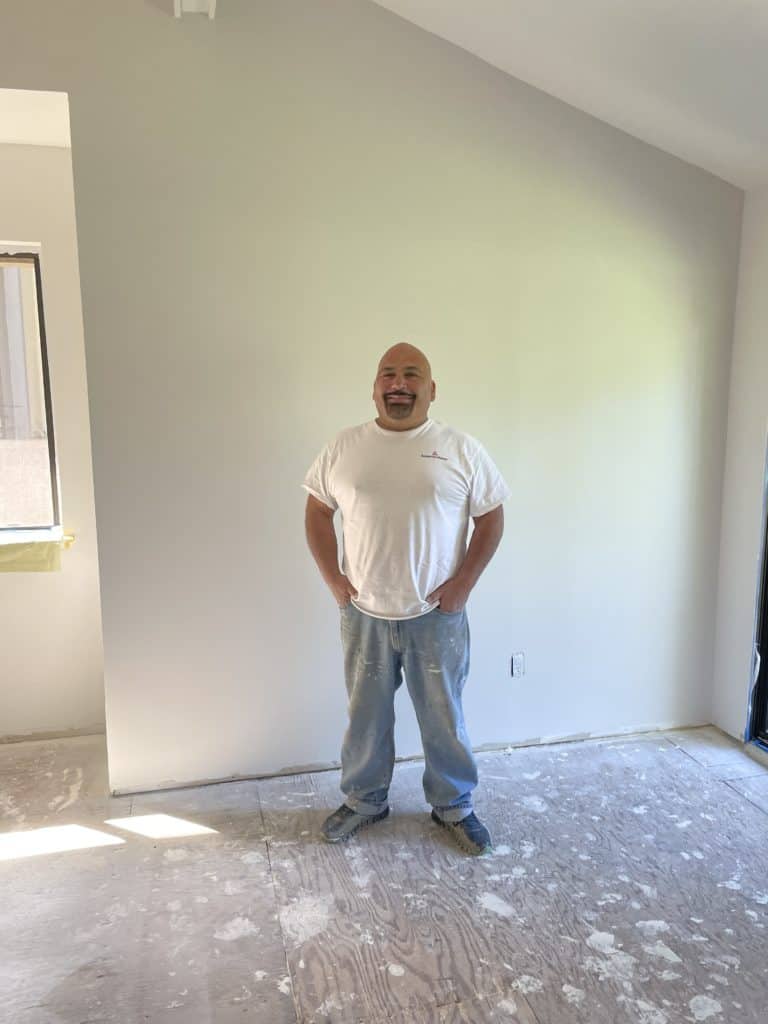 Getting the color right is no easy task despite what the experts may lead you to believe. For example, look at the photos of our painter standing in front of each wall in the primary bedroom of our listing: Who would have thought the paint color is the same (?) which it is! This new listing is one of the most challenging as the natural light coming into the home is different as one goes from room to room. As you can tell from the photo of all the cans, we went through a lot of color sample cans! These sample size cans, (usually no bigger than a quart) will clearly define whether the color will work or not and is a much better alternative than purchasing a whole gallon of paint!
Another example of paint being tricky was a listing we had in Los Altos Hills. The designer, who, despite his savvy, chose a paint color for the home that turned out to read green vs. the neutral beige we were going for. We were all amazed (nobody thought it would read green in the home), and he was very gracious to accept the mistake and pay for a new color to be done.
Another story was from a home in Menlo Park that we absolutely transformed! It had a curved wall for the circular stairway. We decided to go with a slightly different, darker shade on the curved wall, and it turned out —yummy! Also, using one shade of paint and cutting that formula in half can go well for different rooms in a house. For example, our guest bath is a deep coral; that same formula cut in half is a very pleasing light coral for our bedroom.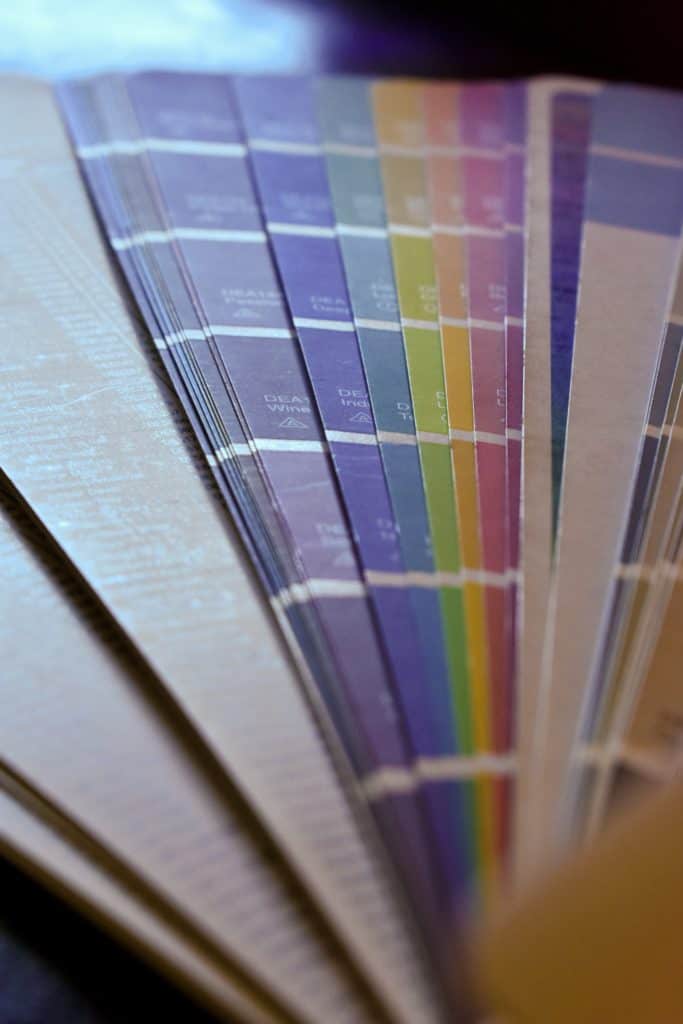 Additionally, there are a lot of different paint experts on the internet these days but don't believe everything you hear! One expert spoke of one of her favorite go-to, failsafe paint colors. I went to the paint store and they said they couldn't keep it in stock. When we put it up at the listing however, it "read" way too dark. Moral of the story is this: Putting a fresh coat of paint on your home is one of the most effective ways to give your home a facelift and prepare it for sale. But just make sure to do your homework, and be prepared to try sample colors on the wall.
Whether you are a home buyer or seller, partnering with
Ovation Real Estate
is the place to start. We will help you devise a plan to achieve your real estate goals and walk with you every step of the way. We have been selling
Menlo Park real estate
for decades and have the knowledge, resources, and connections to help you succeed. Call
Maya
at (650) 346-1228 or
Jason
at (650) 307-8060 to get started with the process.
We look forward to hearing from you and helping you with those paint colors!