I was taken aback when our 7 year old, phd in training, granddaughter asked me why my husband and I had so much "fancy stuff".  Wanting to set the record straight immediately, I replied that every piece of said "fancy stuff" has a special meaning.   For example, it might be an heirloom from one of our wonderful ancestors (with great taste I might add), or something we collected on one of our travels and/or living overseas, or something that we achieved bidding at an auction.  Every item has its own story which is why we have such a colorful house of "fancy stuff".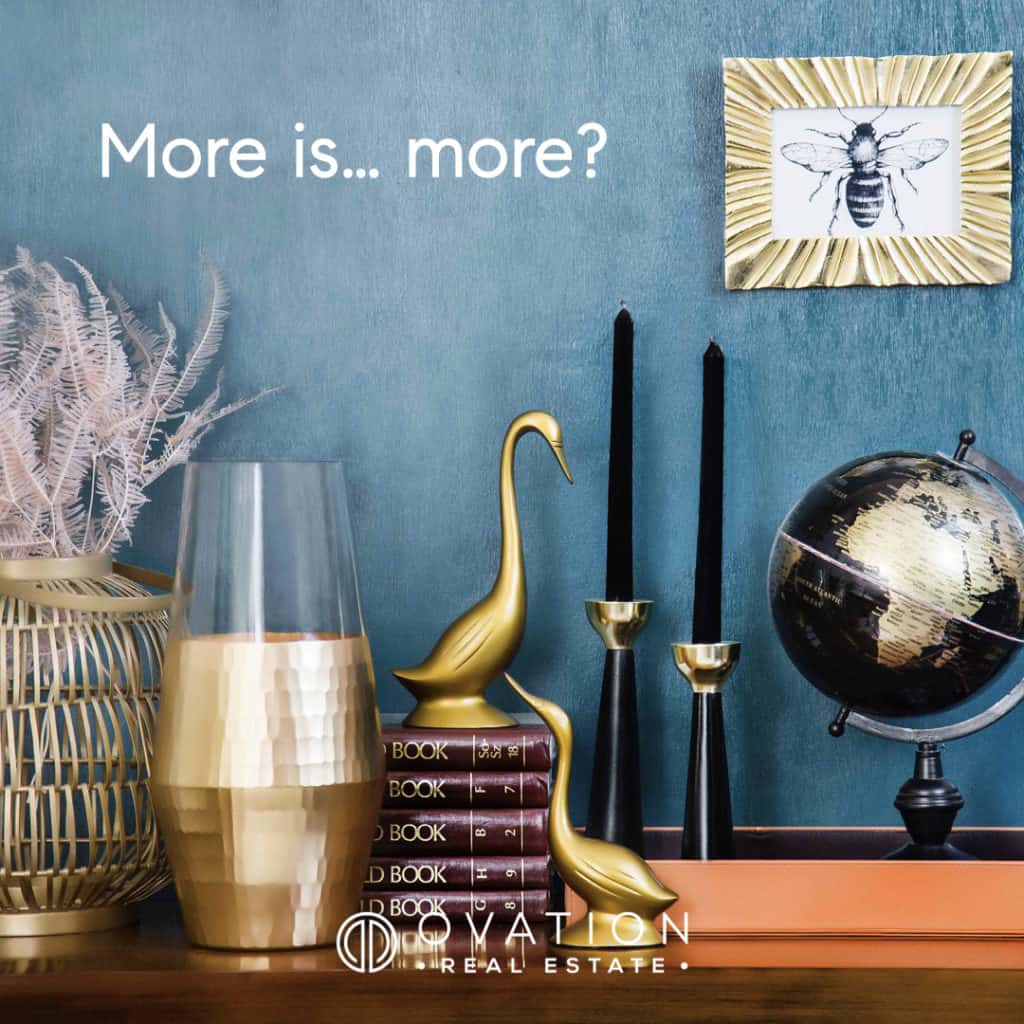 This leads to my enthusiastic response to the return of "Maximalism" or at least refined maximalism.  For years homes have turned into their own Restoration Hardware showrooms with white or gray color schemes, including furniture and minimal accessories with little that reflects the personality of the owners.  Although it seemed that lifestyles were trending towards maximalism pre-COVID, the reality of sheltering at home has brought a renewed interest in interiors with "bling", i.e. color, art, textures.
One article on this trend discusses a man whose before COVID plain wall is now filled with art he has picked up including a painting of a cat because the artist admitted to him that he wasn't a very good painter, (a great story to be sure!).
While when listing a home we will always advocate for that "blank canvas" where a buyer can visualize their own furnishings, having splashes of color in the home and the garden is definitely making a come back.  Meanwhile enjoy your castle and teach your kids about your favorite "fancy stuff".
— Maya Seawald
---
And as always, we remain committed to helping our clients achieve their current and future real estate goals. Our team of experienced professionals are happy to discuss the information we have shared in this newsletter. We welcome you to contact us with any questions about the current market or to request an evaluation of your home or condo..