As we all know, the housing market is HOT and not just here for sales of mid-Peninsula homes. At a recent broker meeting (in Menlo Park), we learned that one house in Austin, Texas received 93 offers, (yes, you read that right, it's not a typo)!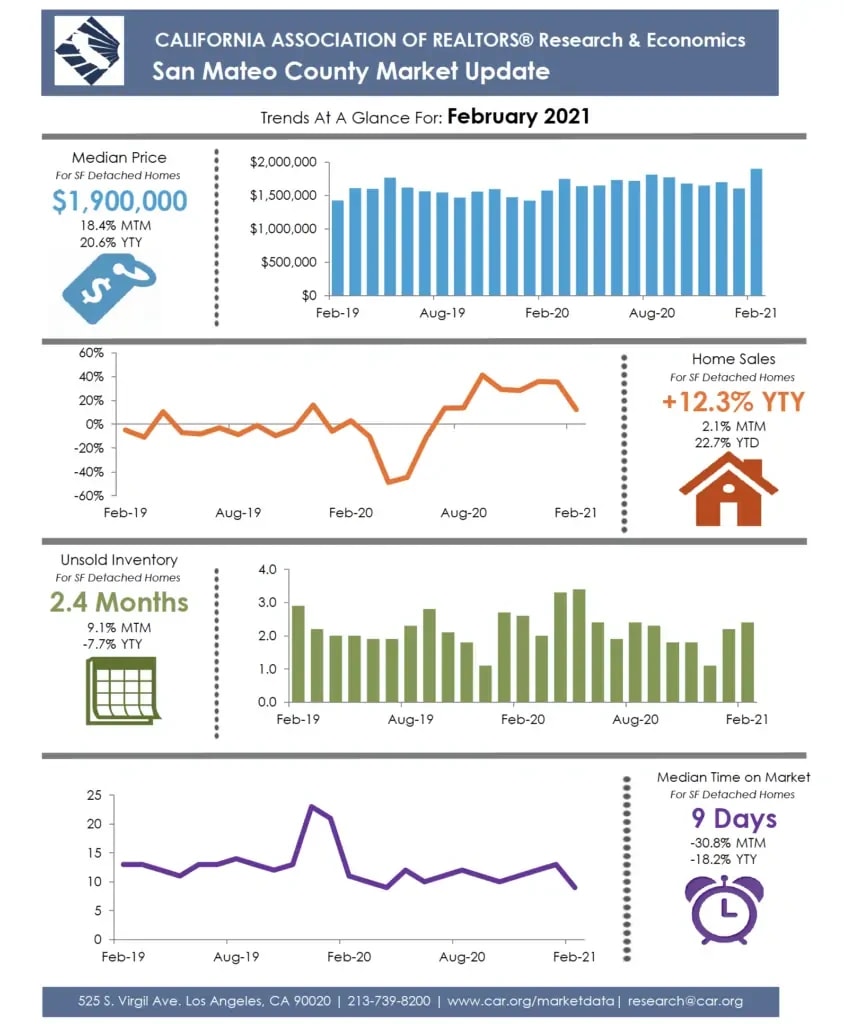 This chart courtesy of the California Association of Realtors for San Mateo County very clearly sums up our local San Mateo housing market (and although we have not included Santa Clara, the statistics are very similar).
As the chart clearly shows: Home sale prices are at an all-time high; there is a very low inventory of homes; and a home once it goes on the market, only stays on for very few days. The sale of detached homes has increased a whopping 12.3% in the last 12 months. The median time on the market is a mere 9 days.
If you are looking to buy, sell or lease in this market, a good team is vital for guiding you through the process.
Partnering with Ovation Real Estate is the place to start. We will help you devise a plan to achieve your real estate goals and walk with you every step of the way.
We have been selling Menlo Park real estate for decades and have the knowledge, resources, and connections to help you succeed. Call Maya at
(650) 346-1228
or Jason at
(650) 307-8060
to get started with the process.