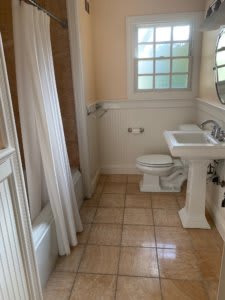 (Original photos of the bathrooms)
On the Mid-Peninsula many of the homes are over seventy years old.  Some homes have been remodeled but many still have their original layout.  For many buyers, taking on the task of remodeling or more importantly reconfiguring an area in the house is difficult to do.    Drawing up plans, getting permit approval and construction can take anywhere from four to eight months.
With the approval of our seller and our guidance, we were able to help better position their house to the market by remodeling and moving walls in both bathrooms as well as increase the functionality without pushing the house out or reconfiguring the roof line of the house.  Please see the before and after photos.
The seller was pleased with the remodel and it helped to secure multiple offers.   Our goal with our clients is always to achieve the highest sales price. Thoughtful ways in which to improve a home's appearance, always provides a beneficial outcome.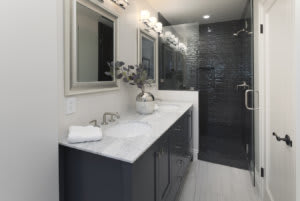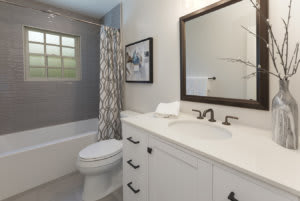 (New bathrooms and improved layout.)
Looking to buy or sell your next home? Contact us here!