There is a favorite Nat King Cole love song "When I Fall in Love" in which the lyrics include "In this restless world we live in, love is ended before it's begun".  After rattling around in my brain every time I listen to my Nat King Cole favorites, I have come to the conclusion that "restless" is exactly the way many of us are feeling since COVID-19.
After now months of Sheltering-In-Place, decisions to move which may have been simmering on the back burner, are now a reality and support why, along with very low interest rates, our housing market remains strong.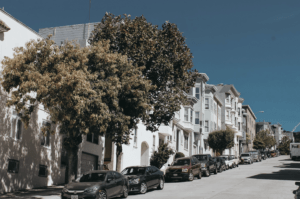 We have heard recently of several condo dwellers in San Francisco who have decided to sell and purchase single family homes with land on the Peninsula.  Other folks, also reevaluating their lifestyles, have decided to leave the state as have three of our recent clients since COVID.  For those with young children, their dream home may no longer feel large enough or have a backyard for all the family to work, study and play, necessitating a desire to move.
Thankfully technology comes to the rescue not only in Zoom meetings but in the form of virtual tours and Matterport 3-D tours which allow agents and clients to preview homes on-line. It is great news for sellers to have 6 visitors with their agents to a new listing which they've seen online vs. 45 people through an open house where it is difficult to ascertain if these buyers are serious.  Then hopefully, one of these buyers will "fall in love" with their new home purchase and lifestyle upgrade.
Looking to buy or sell your next home? Contact us here!